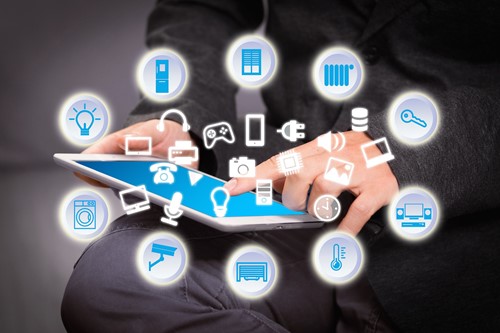 From your coffee maker to thermostat to security system, the possibilities for home automation are endless. Most homeowners who use automation technology have adopted it bit by bit. For instance, they might purchase a single smart speaker instead of outfitting their whole home in every gadget on the market. However you measure it, the practice is very much on the rise. We'll look at why home automation is becoming so popular and how the technology can be applied to your home.
Home Automation Is Safer
Many home automation features are specifically designed to keep your home safer. When there's a problem, whether it's a break-in or a carbon monoxide leak, the right automation devices can let you know and make it easier to take action. This could mean getting out of the house until you can get a professional in, calling the police for assistance or taking care of a mold problem before it spreads all over the home.
Home Automation Saves You Money
Consider how home automation can benefit your budget:
Thermostats adjust when you leave the room

Sprinkler systems check the weather and turn off before a rainstorm
Smoke alarms alert your smartphone and the fire department of a problem immediately
Moisture sensors that detect a leak in your wall
Appliances that you can control even when you're not there

Automation can give you more information when you need it most so you can take control of the situation. While these devices won't pay for themselves immediately, you might be surprised at just how quickly you start seeing high rates of return.

Home Automation Is Convenient

When you want to dim the lights, it's far easier to ask your phone to do it than it is to get up and adjust yourself. These little luxuries are worth their weight in gold at the end of a long day when all you want to do is relax and recover. The home is supposed to be a sanctuary, but it can just as easily become a source of stress if you're not careful. Home automation takes a few responsibilities off people who are already overburdened and helps them have a more positive feeling in their house every time they step in the door.

Home Automation Is Fun

If you love to entertain, home automation tools can provide some enjoyable perks. Automation makes it possible to give your home a little extra flair, which can make for better gatherings and parties. For instance, you can rig your home entertainment system so the whole room is awash in colors and lights every time your favorite team scores. These extras are flashy and make for a popular way to customize a room and bring a little extra life to the whole house.

Home automation doesn't have to be an all-or-nothing thing. Getting started with just one product can make it easier to test the waters and learn which products are right for you. One of the greatest benefits of automated homes is that they tend to bring extra peace of mind, which can be particularly invaluable when you spend so much time there.