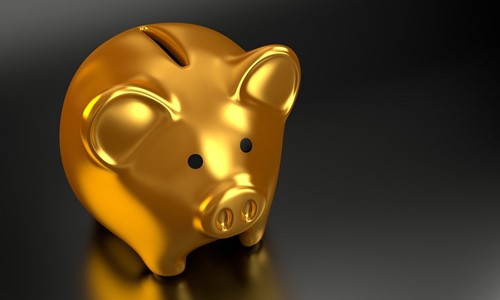 Image by 3D Animation Production Company from Pixabay

When you're dreaming of moving into a new home, you envision every detail. But before you can make this dream home a reality, you need to consider the best way to finance it. Here are a few basic home loan types to consider.
FHA Loans
Homeownership can be the gateway to a better financial future, so the U.S. government guarantees a portion of loans for people who don't have much of a down payment saved up or have a ding or two on their credit. This makes banks more willing to lend to people who are slightly higher risk. But you will pay a fee for this "guarantee" on your mortgage payment.
VA Loans
You need no down payment for Veterans Administration loans for new home construction. But you must be a veteran to qualify. Certain income and home restrictions will apply. Like the FHA, you'll pay a fee for this extra guarantee from the federal government.
Conventional Loans
Conventional loans have less added cost than FHA. But you'll need to have 10 to 20% to put down, and the underwriting is strict, which adds some costs and makes them harder to obtain. If you have excellent credit but less than 10% to put down, you can pay for Private Mortgage Insurance (PMI) to insure the difference.
New Home Construction Loans
With the above home loan types, you will have additional qualifications to meet to fund new constructions, and these can be prohibitive. Banks are taking on extra risk when they lend for a home that has not been built because if you default while it's being built, that may be a total loss for them.
New construction loans are often combined with separate lot financing to make it easier to fund a new construction without unduly increasing your lender's risk. The new construction loan is divided into short-term and long-term loans.
The short-term has a higher interest rate and must be paid back within 6-12 months, depending on the terms, which gives you time to finish the construction. Then it changes over to a 15- or 30-year mortgage and converts to whatever the typical mortgage rate for you would be at the time. These often require slightly higher down payments or 20 to 30% to make sure you and the bank are sharing the risks.
Loans from the Builder
Many larger building companies will offer a financing plan. These often come as a package deal when you have them build your home and can offer extra incentives since you're using their financing. This can work out in your favor. But you should always explore all your options. Under U.S. federal law, a builder cannot force you to use their financing.
Buying a new construction home can seem like a monumental task. But understanding the loans you can use for new construction can help you make smart decisions you'll be happy with as you move into your new home and for years to come.